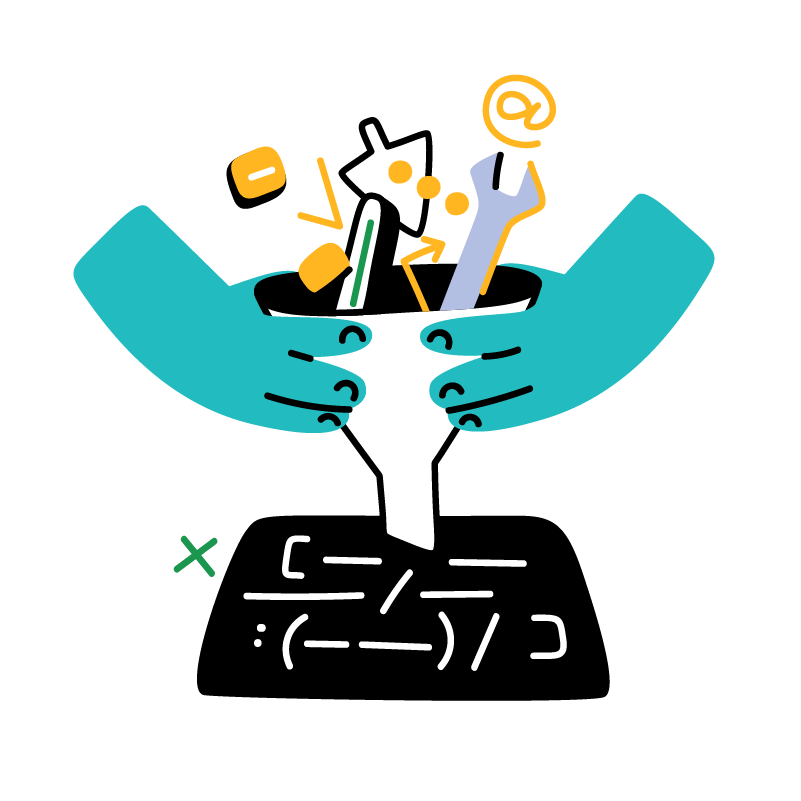 Create an app like no other.
The @protocol makes it possible to create peer-to-peer (but we prefer to call it people-to-people) apps with airtight confidentiality — giving you the freedom to entertain never-seen-before app ideas. 
Looking for inspiration? Several spectacularly creative apps that capitalize on the @protocol's novel approach are now available. These include:
@persona: Your go-to destination for curating your online profile. After providing your phone number, location, social media links, and more (only if you want to, of course), you'll then choose which bits of information to show off on your public profile.
@buzz: Tired of having to individually notify everyone in your life when your phone number changes? With @buzz, you can update your connections spontaneously, in real time. 
@mosphere: Send files across any mobile devices without being limited by wifi connection. You can fearlessly share contracts, tax information, or other confidential information with others.

And even more! Subscribe to our @news to receive monthly updates on new app launches.